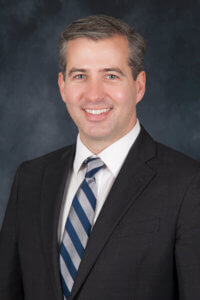 Derek initially joined KC&A in 2012 and returned to the firm in 2019. Previously, he was a partner in a  startup tech company, which he managed alongside his business partner for 9 years, prior to selling his half.  He also spent time working as a financial advisor/ investment advisor.
Derek is the host of Brain Chatter podcast, a production of KC&A.
He is a graduate of Samford University, is a member of the Alabama Leadership Initiative's Class of 2008, and holds a certificate in Longevity Training from the University of Southern California.
Derek is the past president of the Rotary Club of Anniston and is a vice-president of the Rotary Club of Birmingham where he is an active member. He has served on a number of charity boards of directors and currently volunteers with the Freshwater Land Trust's Adopt-A-Trail program, Knox Concert Series, and American Legion Alabama Boys State, a youth citizenship program.

Derek lives in Birmingham, Alabama.